The idea of digital currency, which you use online, is not very complex. After all, most of us are probably accustomed to moving money across online bank accounts.
Digital assets that function like traditional currencies but with noticeable distinctions include cryptocurrencies like bitcoin. They employ peer-to-peer payment systems, free from bank fees on each transaction. The coins also do not exist in real form.
Today's investors are becoming more interested in bitcoin. Its supporters claim it is the currency and investment of the future, while its critics claim it is a dangerous investment choice that could not produce significant returns. If you're curious to invest in bitcoin, Take a closer look at the pool of information below.
Buying Bitcoin in 4 easy steps
The variety of ways to hold BTC is always expanding, enabling users to select the bitcoin purchase option that best meets their needs. So, kindly follow the instructions as outlined below if you want to learn how to invest in bitcoin.
1. A Bitcoin Exchange Of Your Choice
There are several different exchanges vying for the business of each new prospective Bitcoin buyer. Numerous variables must be taken into account while selecting the best one, with its location perhaps being the most crucial.
Exchanges operate under a variety of legal frameworks across the world, each of which has its own Know Your Customer and Anti-Money Laundering requirements. That's why you may be necessitated to provide private information in order to open up an account and begin trading on some centralised exchanges.
2. Make an account
Regardless of the option you select, you must validate your identity when you initially create an account and register a payment method. In the United States, for instance, a scan of a state-issued ID is often required, such as a driver's licence or identity card.
Depending on your jurisdiction and the platform you select, you may also be asked to submit scanned copies of other papers, such as your passport and proof of address.
3. Set up an order
After your account has been funded and you have been authenticated, you may begin purchasing Bitcoin. This process completely depends on the exchange you use; some exchanges let you buy or sell BTC by just clicking a "Acquire" or "Sell" button and inputting the desired quantity (or sell).
Market orders, stop orders, and limit orders are the most common order types offered by the majority of cryptocurrency exchanges. To carry out any of these choices, click the Buy, Trade, or New order buttons on the exchange's home page. After that, before clicking the "Submit" button, you can choose one of the three previously indicated alternatives.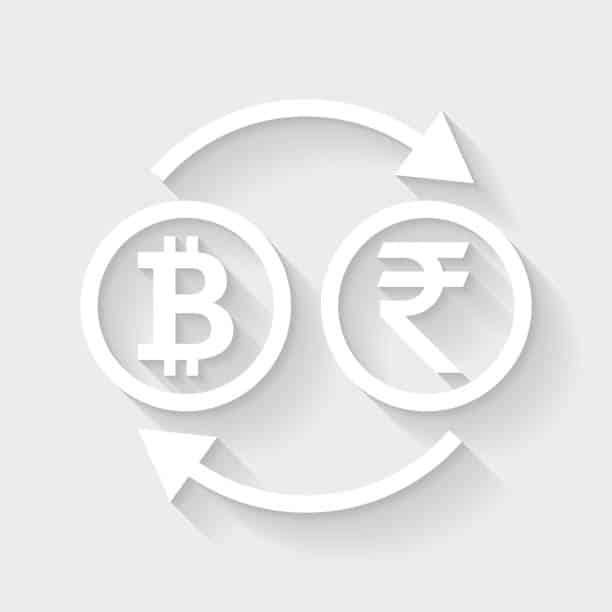 4. Keep your Bitcoin in a safe wallet
Larger exchanges are becoming safer, but fraud and hacking still plague the business. This is why serious Bitcoin investors should think about keeping their BTC in their own personal storage. An experienced trader with excellent cybersecurity abilities may prefer to own their wallets since it frees them from the restrictions of exchange and allows them to move their cryptocurrency anytime they want.
Things to think about before buying bitcoin
Like any investment, cryptocurrencies have potential benefits as well as hazards. Cryptocurrencies are extremely dangerous investments when compared to more conventional kinds.
Consider the following before making an investment:

We categorically advise against using your whole life savings to invest in cryptocurrency markets.

It's recommended to approach it somewhat like gambling, so just spend a tiny portion of your available funds and be ready to lose everything.

Always only invest what you can afford to lose.

Avoid investing in cryptocurrencies if you don't have much money left over at the end of each month and concentrate on saving money instead.

To increase your chances of success, regard cryptocurrencies as a long-term investment as opposed to a short-term one, just like you would with traditional assets.

Cryptocurrencies are very unpredictable and can experience bull runs and market collapses.
Will Bitcoin Go Up In The Future?
Whether bitcoin will return to the highs we witnessed towards the end of 2021 is hard to predict.
It is difficult to forecast what the future will bring for this unstable commodity because the price of crypto is solely reliant on speculative activity. However, you can use a trading bot such as yuanpay group to monitor the price prediction of bitcoin.
Some investors may be encouraged by Bitcoin's past success and believe it will fully recover. Bitcoin saw an 83% decline in price in 2018 before setting new records in 2020 and 2021. People who had saved money throughout the lockdown helped to support the price.
However, there is no assurance that the price of bitcoin will rise to the levels achieved in November 2021, when it hit $69,000.