With cryptocurrencies, blockchain technology has produced a completely new kind of investing. Non-fungible tokens, or NFTs, are another popular investment that gained popularity in 2021 because of blockchain. The popularity of NFT investment is rising, and for good reason.
NFTs can be a smart choice for you if you wish to diversify your investment portfolio and make a high-risk investment. From the outside, understanding how to invest in NFTs might seem complicated, yet it is simpler than one might imagine. This article will discuss if you should invest in NFTs as well as how to do so.
What is an NFT?
NFT is an abbreviation for non-fungible tokens. These tokens are electronic representations of actual items, including works of art, audio and visual media, films, and in-game purchases. It is non-fungible since each token is distinct. They've grown to be extremely well-liked by collectors of all stripes, especially those of sports collectables. To manage transactions and encrypt the NFT owner's identity, they employ blockchain technology.
Ethereum is the cryptocurrency that most NFT markets utilise, although they may also employ other cryptocurrencies including Polygon, Solana, and Polkadot.
These NFT tokens convert a paper certificate of ownership into a secure, digital format. Even if digital assets are the most common NFT, some of them do in fact ensure ownership of special physical assets.
Where To Buy And Sell NFTs
Since official sales volumes and data are rarely made public, it is difficult to compare NFT markets in terms of scale. Here are our top 5 picks on where to purchase and sell NFTs:
OpenSea: Check to visit OpenSea first if you're shopping for the eBay equivalent of NFTs. The largest NFT market and the finest for generating new NFTs for artists is OpenSea. It not only has the largest selection of digital assets, but it also takes more than 150 different tokens as payment.

Rarible: Rarible is a community-driven market with a similar focus to OpenSea. You may build NFT portfolios with Rarible that might offer royalties on future sales. You will use a Rare token to trade NFTs.

Foundation: Foundation was developed as a straightforward, uncomplicated method of bidding on NFTs. It debuted at the beginning of 2021 and has already made $100 million. The website's curation is done by artists and is invitation-only.

Nifty Gateway: Nifty Gateway is an excellent spot to look if you enjoy celebrity NFTs. The bitcoin exchange Gemini is what powers this site for carefully picked art.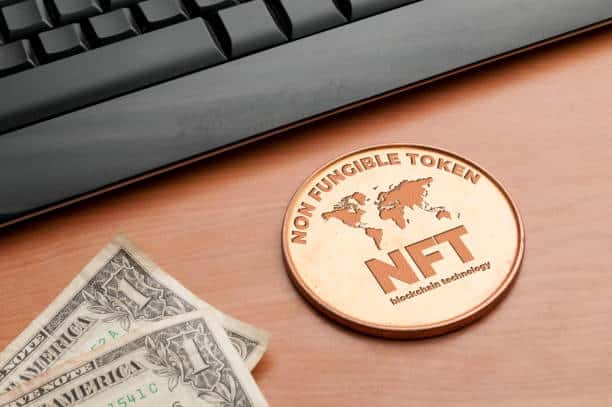 Procedure for Investing in NFTs
Investing in NFTs is simple. Just carry out these actions.
1. Sign Up
An online marketplace where NFTs are posted for sale is known as an NFT marketplace. Open Sea and Rarible are the two most well-liked. Verify the seller before making a purchase because many inventors and superstars have imposters that try to sell fake NFTs.
2. Building a Digital Wallet
To keep your NFT keys and cryptocurrency tokens secure, you'll need to construct a digital wallet. With a cryptocurrency exchange like Coinbase, which offers an incorporated wallet where you can store your keys, you may utilise an external hardware wallet or the integrated wallet.
3. Finance Your Account
You must link your bank account or credit card in order to utilise cryptocurrency for your purchases, regardless of whether you use a cryptocurrency exchange or an external wallet. A software/exchange platform identity verification process can be required of you.
4. Get NFT
Find the NFT you wish to buy, then do so! Usually, the NFT marketplace will guide you through the procedure. It doesn't really vary from purchasing stuff from Amazon. We already listed our top 5 preferred NFT markets. These markets are an excellent place to start, in our opinion. Simply click on the links to view thousands of NFT galleries, which range in price from practically free to millions of dollars. 
While certain assets can be purchased right away, others are sold at auction. Remember that a transaction fee will still be required even if you discover a free or affordable NFT that you prefer. You may use your new NFT in your crypto wallet after making a purchase until you decide to sell it.
Is NFT A Good Investment?
For people who love digital art, seeking one-of-a-kind collectables, or seeking a return on investment, they are excellent investments.
NFT prices might change drastically based on market demand. To make your victory certain, you must have a keen eye for both artistic and commercial trends. For this purpose, you can use a trading bot like bitcoin evolution. 
However, unless you listen carefully to trends, invest in NFTs that are extremely popular, and sell at the correct moment, you're quite unlikely to make big gains. Therefore, to make NFTs a good investment, you have to be patient.